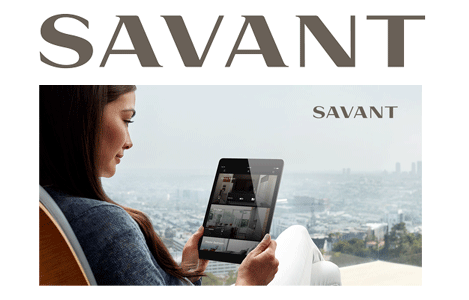 Luxury, whole-home systems customized for the way you live.
Savant was founded in 2005 with the goal of providing the best experience in home automation. To us, that means products that are inventive, easy to use, and future-friendly, so our customers will be able to enjoy them for years.
​
As the first home automation company to embrace mobile technology, we understood early that the customer experience could extend beyond the home and open up new possibilities for control.
​
Over the years, our technology has evolved and our company has grown, but our goal remains the same. We've become the home automation brand of choice for the world's most luxurious homes, castles, and even yachts.
"Our ultimate goal is to help our customers make their homes a better reflection of themselves."
Everyone likes things in their home to be just right, and Savant makes it possible, because we've designed our systems to match the way you live.
​
Through advanced technology that makes things simple, Savant helps you create unique experiences in your home—experiences that reflect your personality, preferences, and pace of life.
Single App Home
Savant Pro offers the unparalleled convenience of controlling your lighting, climate, entertainment, and security from a single, intuitive app.
​
Designed For Distincive Spaces
Savant Pro delivers solutions for even the most unique homes, with controls for amenities such as pools, home theaters, and more.
​
Set The Mood With Savant Scenes
When you're entertaining outside, just tap your "Cocktail Hour" scene to stream a playlist to the patio and fade up your pool lights as day turns to night.
​
Home is a Touch Away
When life takes you to far off places, make sure everything at home is just right—and get notified if it isn't.
​
Make Everyone Comfortable
Create profiles for your friends, babysitter, or even the housekeeper, and give them the access they need to enjoy Savant while in your home.
​
Direct your home from your favorite seat
The Savant Pro Remote gives you control of all your entertainment, lighting, and climate, from a sleek, one-of-a-kind device.
Create Your Savant Home
Savant has been in the world's most luxurious homes since 2005—Epic Audio Video can help you experience it for yourself.
From scheduling your home to wake up before you do, to creating the perfect atmosphere for a dinner party, or turning on the lights and your favorite music to welcome you home at night, Savant makes it easy to have everything exactly the way you like it.
For ten years, Savant has been the home automation brand of choice for the world's most luxurious homes, castles, and yachts.
Now, for the first time, the experience is available to everyone.
Savant products are crafted to be so simple, and so enjoyable, that once you've turned your home into a Savant Home, you'll never want to live any other way.
​
Savant luxury home theater and home automation solutions are engineered to simplify life — not complicate it. Featuring the industry's only Apple®-based control and automation solution, Savant unifies all of your whole house audio and video, lighting control systems, security, climate, communications, internet and ancillary services into one easy-to-use, seamless experience.